Search this Site
Search by common (English and Spanish) and scientific names.
Traducir-Traduzir
Elige el idioma a traducir este sitio web
Welcome
Peru Aves includes all the species of birds found in Peru. Every species account includes photos  of adult males and females, and juveniles when available…read more 
Species
Includes all bird species
known to occur in Peru
Maps & Photographs
Over 1,866 distribution maps
and 7,408 photographs
Maps are supplemented by brief descriptions of the subspecies
range
Color-coded distribution ranges of resident and migratory species
Map of Peru
Resources
Over 3,504 recordings of bird
vocalizations
View a Species Account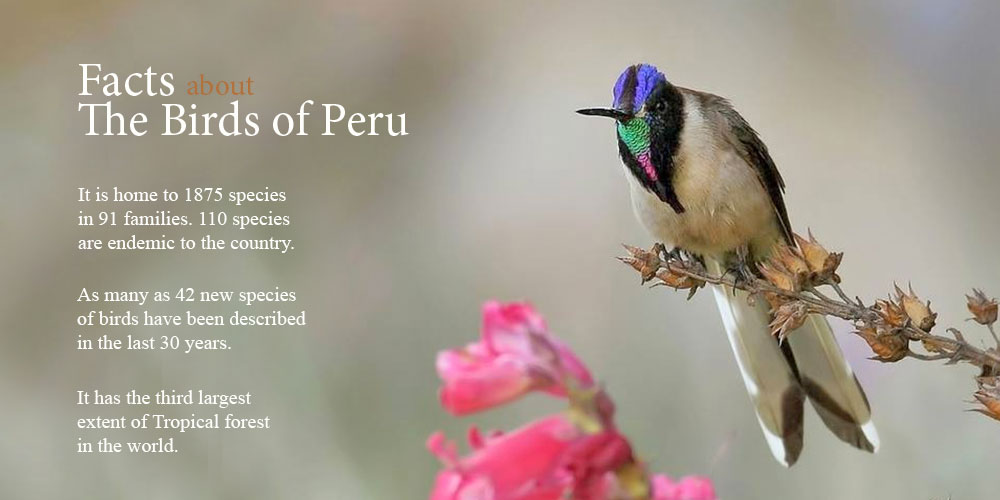 Peru Aves is a project based on the idea of "citizen science ." I am now pleased to offer it as a service to the community.
Created and Maintained by: Alfredo Begazo, Ph.D.